Trainings and workshops for leaders and teams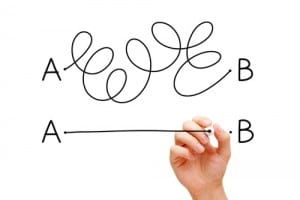 These highly interactive sessions can be offered as public workshops or as work sessions, tailored to your organization's needs and priorities.  They are designed for the mixed level of expertise and experience that is typical of a team. Since we learn and retain more by doing rather than sitting through lectures, these sessions involve time for skill-building, individual reflection, and break-out discussions. Each session ends with priority setting about 'next steps', to help translate your renewed energy and expanded knowledge into effective action on the job.
Contact us if you'd like to bring any of these workshops to your organization.
Click on the "+" to read more about our workshops:
Leadership from Within: Cultivating an authentic leadership style
People often think of leadership as an external act: mastering skills, leveraging teams, achieving results. While that's part of the picture, authentic and effective leadership starts from within. This session will offer a lively discussion of evidence-based models for effective leadership, along with thought-provoking exercises and useful tools for expanding your leadership capacity.
This workshop will be useful for managers and leaders at all levels, including emerging, established, aspiring, and accidental leaders. It will be relevant for anyone who is curious about expanding their understanding and practice of leadership, in work and in life.
In this session, you will:
Gain a greater understanding of authentic leadership
Apply concepts through reflective and experiential exercises
Develop greater self-awareness and identify personal opportunities for growth
Team Foundations: Strengthening Communication, Building Trust
This fast-paced, interactive, and fun workshop explores the foundations of team work by bringing awareness to different work styles and how those styles can more powerfully come together. DiSC is a tool leveraged by many organizations to strengthen leadership, communication and collaboration. Each DiSC profile provides insight into people's default behaviors, which corresponds to how we relate to and work with others. By understanding the four DiSC dimensions—Dominance, Influence, Steadiness and Conscientiousness—the DiSC model provides a common language that people can use to increase self-awareness and adapt their behaviors with others to increase productivity, effectively manage conflict, facilitate teamwork, and enhance personal relationships.
DiSC Work Style Assessments. This individual, online assessment is done in advance, and is a foundational piece of this workshop. The DiSC assessment:
Fosters self-awareness
Provides a common language to help teams understand one another and work better together
Acts as a springboard for conversation and team building
Improves employee and workplace communication
Courageous conversations: Digging deep for success
This workshop will explore the very thing that holds us back from being the most effective leaders we could be: ourselves. Using humor and examples, we will explore how closely tied our success is with our ability to initiate and navigate courageous (A.K.A. difficult!) conversations. Imagine the impact it would have if you finally gave needed feedback to your colleague, proposed the bold idea you've been sitting on, or acknowledged the "elephant in the office" that everyone has been trying to ignore. In this lively, thought-provoking session, you'll:
Identify the factors that are holding you back from speaking up
Increase your skills and confidence in how to identify and prepare for important conversations
Articulate strategies to navigate high-stakes conversations effectively
Shaping your Future: the Power of Negotiation
There's consistent evidence that men are four times more likely than women to initiate negotiations to advance their own interests, ranging from salary increases to important project assignments and beyond. How does this fit with your experience, and what does it mean for your career, your company, and your life? More importantly, what can you do about it?
Do you have a sneaking suspicion that you have missed meaningful opportunities to negotiate? Maybe it was your compensation package with the board or your manager, your consulting fee with a new client, or a complex and exciting project assignment. Or maybe you KNOW that you avoid negotiating, whether from a fear of conflict, rejection, asking too much, or being seen as too demanding. Perhaps you're just not sure it's worth risking a backlash, because men and women ARE perceived differently in negotiations.
Whether you're an executive, employee, or running your own business, these are the results you can expect from this engaging and thought-provoking workshop:
Learn about gender differences in negotiation, shift your thinking about what's negotiable, and understand the cost of not asking.
Learn the vocabulary and tools of collaborative negotiation, including practices to employ and practices to avoid.
Identify the social triggers that can undermine your negotiating outcomes.
Explore tools to clarify what YOU want, and leave with

A personalized development plan to strengthen your self-awareness and your negotiating skills and confidence
A checklist to assess the fairness practices in your business or organization 
Happiness at Work: Impractical dream or strategic imperative?
Happiness is one of the most cherished of all human aspirations. Yet, we often treat happiness at work as a fluffy indulgence. Maybe it'll happen, but most organizations don't make it a priority. Here's the good news: whether you're managing a team, leading a campaign, or yearning for the satisfaction of a job well done, happiness matters.
Happiness is a mindset that supports you AND your mission: it enables you to maximize your performance, achieve your potential, and have more satisfaction doing it. (And don't worry: we're not talking about fake cheer and rose-colored glasses!)
Here's what the research tells us about happy employees and their unhappy counterparts: happy employees take one-eighth as much sick leave, are 47% more productive, love their jobs 79% more, are 58% more likely to go out of their way to help their colleagues, and intend to stay in their jobs twice as long. What would greater happiness at work do for you? How would it affect your organization's ability to achieve its ambitions?
In this lively session, you'll:
Understand why happiness at work is mission-critical
Learn about recent research that makes the business case for why teams and organizations should invest in the factors that support happiness at work
Develop strategies to foster greater workplace happiness for yourself and those around you
Effective Boards: Roles, responsibilities, and leadership
Adequate boards cover the basics: great boards work at being great. This workshop is for new recruits, longstanding board members, and staff who work with boards. This session will provide practical tools and concrete strategies to:
• Clarify board roles and responsibilities
• Revamp board meetings so they are more engaging, productive and fun
• Recruit and retain great board members
• Help the board evaluate its training needs and its performance
Building your brain trust: Board meetings done well
Do your board members feel like valued contributors or potted plants? Does your organization need a brain trust or a rubber stamp? Even if your board meetings are 'okay' or 'good', don't settle for the status quo. Meetings can be productive AND fun; efficient AND thought-provoking; effective AND rewarding. Let's talk about how.
Strategic Fundraising: Building support for your cause
Are you passionate about a cause but uncomfortable with fundraising? Are you a nonprofit leader who would like to channel the board's commitment into a more effective fundraising program? This session covers ways to:
• Strengthen your board's fundraising confidence, skills, and effectiveness
• Identify and engage supporters in the important work of your organization
• Integrate fundraising into your current activities to expand support for your mission