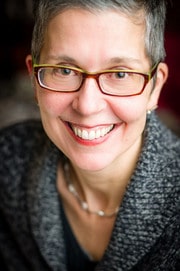 Sara Lawson,
MPA, PCC, CPCC
Co-founder, Shorthand Consulting
Sara brings 20+ years' leadership experience to support individuals and organizations with big dreams and ambitious goals. She is passionate about the role that mission-inspired organizations and businesses have in strengthening communities. She also knows that leadership can be fulfilling AND frustrating, even for dedicated, skilled, and creative people.  As a consultant and facilitator, Sara offers clients an engaging and collaborative approach to developing strategy, strengthening leadership teams, and expanding organizational capacity. As an executive coach, Sara's guidance offers leaders the tools and inspiration to address big challenges, do their best work, make a meaningful difference, and have fun doing it.
In addition to coaching and consulting with mission-inspired leaders, visionary businesspeople, and creative solopreneurs, Sara has served as an executive director, interim executive director, front-line volunteer, program director, committee chair, board member, and mentor. She draws upon experience in the arts, higher education, health care, and public radio, and has honed her expertise through her work with clients in the private, public, and nonprofit sectors.
A dedicated advocate of life-long learning, Sara has taught graduate-level courses on 
Nonprofit Governance 
and
 Fundamentals of the Nonprofit Sector
 at Seattle University and UAS Southeast. She obtained her MPA from the University of Alaska Southeast and a BA in Psychology from Trinity College. A Certified Professional Coach (CPC), she received her executive coach training and certification through the ICF-accredited 
Coaches Training Institute
. Her commitment to social justice and racial equity has been profoundly shaped by nine years of service on the board of Arts Corps, as well as through continuing education with Cultures Connecting and the People's Institute Northwest. She has also studied peacemaking practices from the Tagish Tlingit tradition of the Yukon Territory, with several circle keepers and restorative justice practitioners in the Pacific Northwest. A workshop enthusiast, she has pursued an eclectic range of interests, including improv comedy, meditation, pop-up book construction, and marketing. Still on the shortlist: Italian, mediation, yoga teacher training, and metal casting.
Originally from New England, with long stretches in Quebec and Alaska, Sara landed in Seattle in 2007. In her free time, she can be found biking, reading, dabbling in textiles, practicing yoga, binge-watching TV dramas, and delighting in the company of her family and friends.

Sara Lawson

Forrest Gibson
Co-founder, Shorthand Consulting
As a consultant and strategic adviser, Forrest focuses primarily on business strategy, technology, and data analysis to help make smart decisions. He brings a keen ability to clarify the issues at hand, articulate and analyze the options, and create clear guideposts for decision-making and action. His clients value his direct questions, insightful analysis, and fearless pursuit of a better way to get something done. Whatever the project, Forrest draws upon 25 years of wide-ranging technology and leadership expertise to help clients uncover unexpected value. Whether it's data analysis and financial modeling that reveals new revenue opportunities or strategic guidance about business systems, invariably, there's a tangible benefit that the client didn't expect.
Forrest is a senior executive and entrepreneur with 25 years of technology experience, including IT operations, strategic management, and business development in corporate and non-profit settings.
Between 2007 and the end of 2014, Forrest served as a senior executive for MoPOP (formerly EMP Museum). Housed in an iconic, Frank Gehry-designed facility, MoPOP is dedicated to the exploration of creativity and innovation in popular music, science fiction and popular culture with over 500,000 visitors annually. He served as Chief Information Officer and led the Technology, Audio/Video Operations, Facilities/Engineering and Events Management Departments. He also spearheaded and led in the development of new business analytics initiatives providing financial and other data modeling crucial in powering consecutive multi-year double-digit growth.
As Chief Technology Officer and co-founder of Travelport Corporate Solutions, he directed all operational and security components for the online application environment and the corporate infrastructure, LAN, desktop and server applications, facilities and data center, powering an online corporate booking application that generated more than $2.5M in daily global travel inventory sales. After the company was acquired, Forrest continued as CTO for several additional years.
Forrest is recognized as a strong leader who fosters and contributes to an engaging, effective and productive team environment. He believes that a great day at work happens when:
each individual's strengths are effectively nurtured and harnessed,
teams have the support, clarity, and creativity to operate efficiently and exuberantly, and
leaders and teams are aligned, working together to pursue a shared vision that advances the organization and benefits its community.
Passions: Data Analytics, Informatics & PowerPivot! Forrest is also a prolific photographer, an improvisational cook, and a performing musician. He got his start playing guitar and mandolin over 30 years ago in a 10'x12' cabin in Denali Park in Alaska.

Forrest Gibson